Surprise the young beauty lover in your life this Christmas with our Generation GLOSSYBOX! 
Worth over £115, this edit allows your teen to discover new brands and products they're sure to love. Packed with 10 beauty buys from the world of makeup, skincare and fragrance and arriving just in time for December 25th, we've got your gifting needs covered.
What's Inside Our November Generation GLOSSYBOX?
For our full Generation GLOSSYBOX lineup, which is made up of eight full-size products, one deluxe mini and one extra treat, keep reading!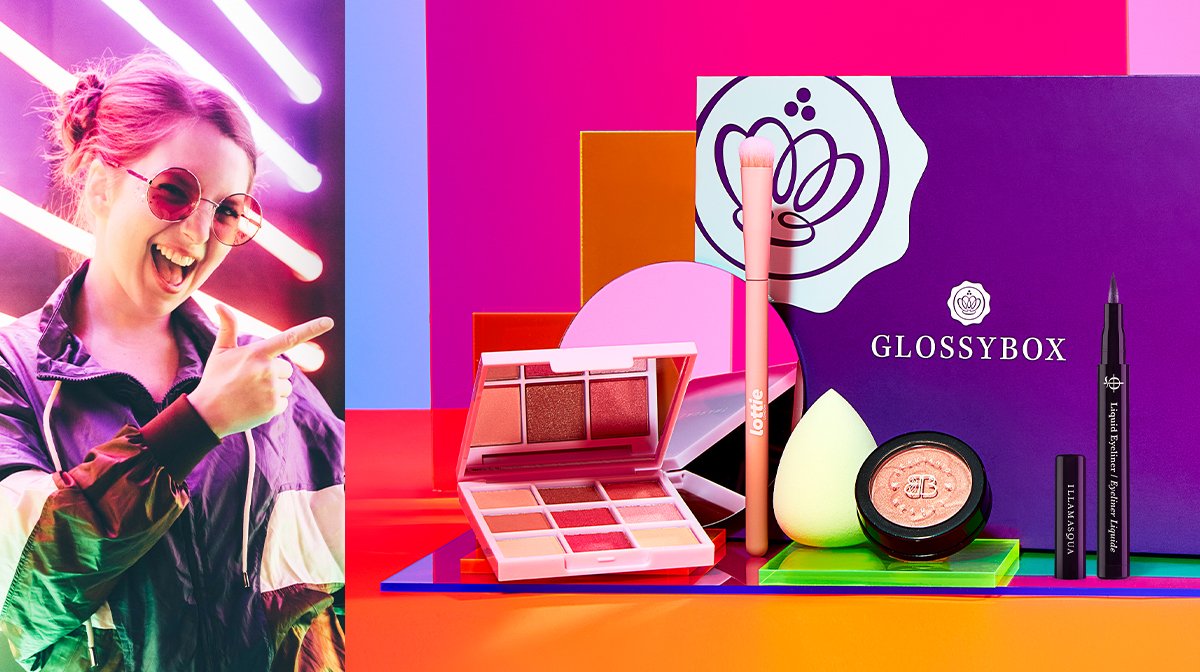 Steve Laurant Celebration Eyeshadow Palette 
Create the most glam eye looks you could ever imagine with this Celebration Eyeshadow Palette! A mix of seriously fun pinky shades that include both matte and shimmer, these highly pigmented shadows apply evenly and feel ultra-velvety and silky smooth. Extremely lightweight and long lasting too, your shadow won't shift either – even if you're dancing around your living room to your favourite Christmas hits all night long! 
RRP £23* 
Lottie London Firm Shadow Brush 
Whatever style of eye you're hoping to master this season, use this Firm Shadow Brush to pack colour onto your lids for a super pigmented finish! Blending shadows effortlessly – especially with the shadow that's also in this edit! – this carefully curated eye brush features super-soft synthetic bristles that are 100% vegan and cruelty-free. For a brush that's both good for your beauty bag, your makeup routine and the planet, look no further!
RRP £8* 
So Eco Complexion Sponge 
The only sponge you need to blend makeup evenly and achieve a flawless, enhanced finish. Ultra-soft, flake resistant and long-lasting, this sponge works both damp and dry, expanding with water to make blending effortless. Perfect for all face makeup, a pointed tip is ideal for concealer and smaller areas around the eye, whilst the sides are designed for applying foundation and blush! 
RRP £6* 
Beautaniq Fairytale Bloom Blusher 
A rosy pink essential for your makeup bag. Delicately pink, this blush will give your cheeks a naturally radiant look leaving your complexion appearing refreshed in no time… It's velvety soft when applied to your complexion and, thanks to key ingredient rose extract, can even have an anti-inflammatory effect on the skin! 
RRP £10* 
Illamasqua Mini Liquid Eyeliner 
Bold, eye-catching looks couldn't be easier with this liquid eyeliner pen. Creating sharp, colour-intense lines with ease, the unique formula of this liner is seriously smudge-proof. Meaning whether you've mastered an intricate eye look or fabulously feline flicks, your liner is staying put! 
Deluxe mini worth £10. Full size RRP £21*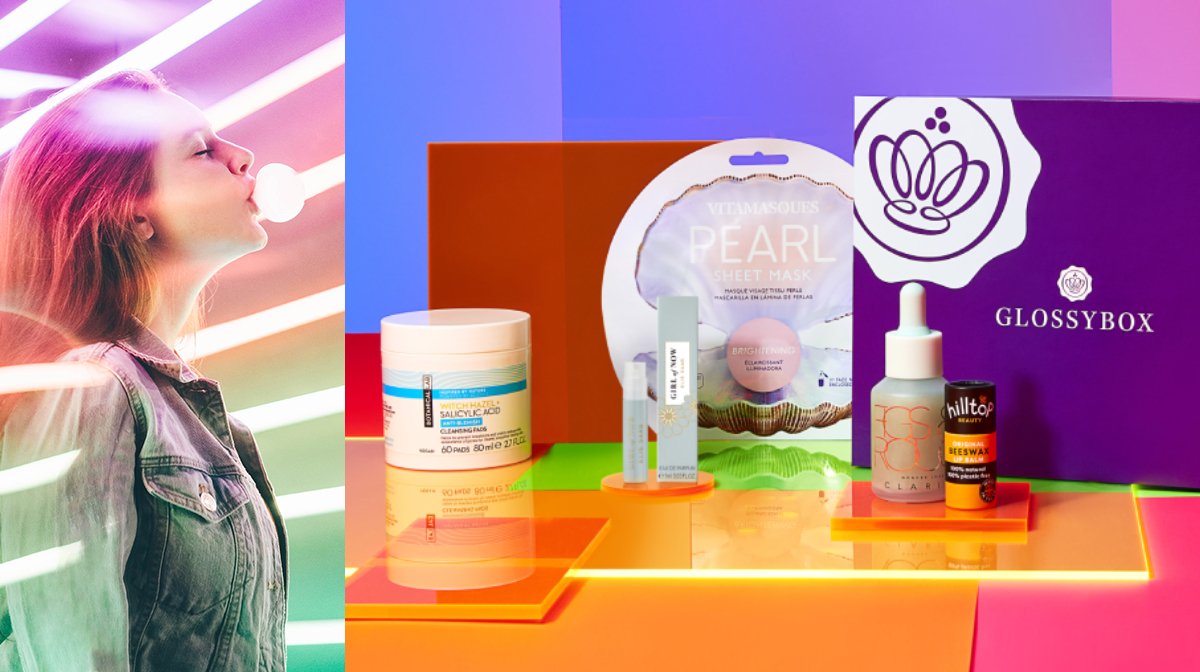 Botanical Lab Witch Hazel and Salicylic Acid Cleansing Pads 
Containing a powerful formula with 2% salicylic acid and witch hazel, these cleansing pads are ideal for gently exfoliating skin and reducing the appearance of blackheads and blemishes. Removing dirt and impurities in a single swipe, your skin will both look and feel clean and clear! 
RRP £9.99* 
Vitamasques Pearl Sheet Mask 
Boost dull and tired skin with this radiance evoking sheet mask. Combining chamomile, centella and pearl powder, this mask – and its skin-loving serum – intensely moisturises whilst also providing antioxidant and anti-inflammatory protection that shields against redness and brightens lacklustre skin. 
RRP £4.99* 
Figs & Rouge Wonder Love Clarity Skin Perfecting Serum Drops 
A sublime lightweight and micro‐refining serum, these drops will help uncover your skin's natural 'clarity'. This radiance inducing and pore refining formula gently exfoliates and unclog pores, whilst also ensuring your complexion is clear and free of breakouts and blackheads! Your skin will have never felt so soft or refreshed. 
RRP £42* 
Hilltop Beauty Original Beeswax Lip Balm 
Your new favourite lip product! This balm is the perfect tool for soothing and revitalising dry, chapped lips. Made with only six natural ingredients (and packaged in completely biodegradable materials!) you can nourish and care for your lips, whilst caring for the planet too. 
RRP £5* 
Elie Saab Girl Of Now Eau de Parfum 
A distinctive gourmand floral Eau de Parfum. Inspired by Lebanese delights, this fragrance features with addictive notes of almond, textured with orange blossom and patchouli, the brand's signature scent. 
Extra treat 1.5ml. Full size 90ml RRP £84*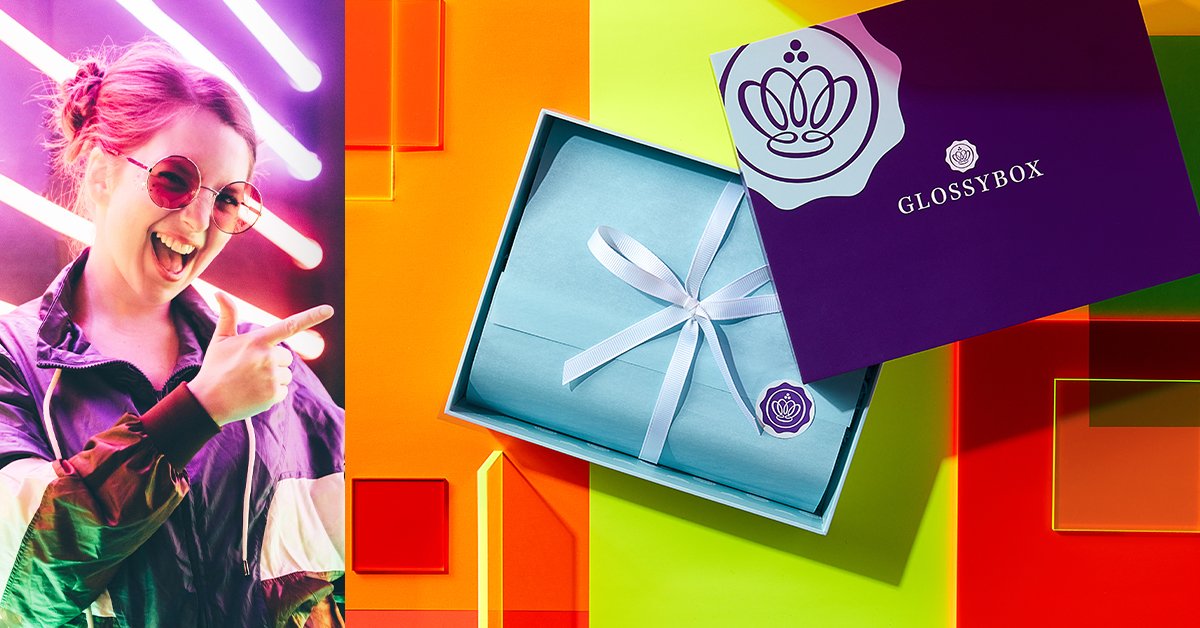 Buying Your Generation GLOSSYBOX Limited Edition!
Our November Generation GLOSSYBOX Limited Edition goes on sale on Sunday 28th November!  
As Cyber Weekend is super busy – we're sure you've read all about our Black Friday plans by now! – both subscribers and non-subscribers will be able to buy their Generation GLOSSYBOX edits at 9am.  
Subscribers however will be able to buy theirs at a discounted price! Glossies can buy their Generation GLOSSYBOX for only £15, while this Limited Edition is £20 for those not subscribed.   
Want to stay up to date? Sign up to our waiting list to receive updates on this Limited Edition as well as all the others we have coming in the near future!    
Subscribe To GLOSSYBOX 
Sign up to GLOSSYBOX today and you'll get your hands on our incredible monthly boxes immediately (as well as instantly get a discount on this fab Limited Edition edit too).   
There are also plenty of other amazing benefits, including 25% discount off GLOSSYBOX Skincare and access to our exclusive members-only Glossy Lounge!