In case you missed it, we'll share it again… We've teamed up with one of our favourite weekly mags to bring both HELLO! readers and Glossy subscribers an edit filled with some of the most sought-after high-end products… 
Yes, that's right. Our latest collaboration box is about to land. Say hello to the HELLO! Beauty Heroes Limited Edition!
Worth over £100, this edit is a mix of body care, skincare and more to help you look and feel your very best through until the end of the year.
With five full size and five deluxe minis, these 10 beauty treats are the perfect Christmas present for either yourself or a loved one!
What's Inside Our Hello! Beauty Heroes Edit?
Keep reading to find out exactly what you'll find when you unbox this Limited Edition…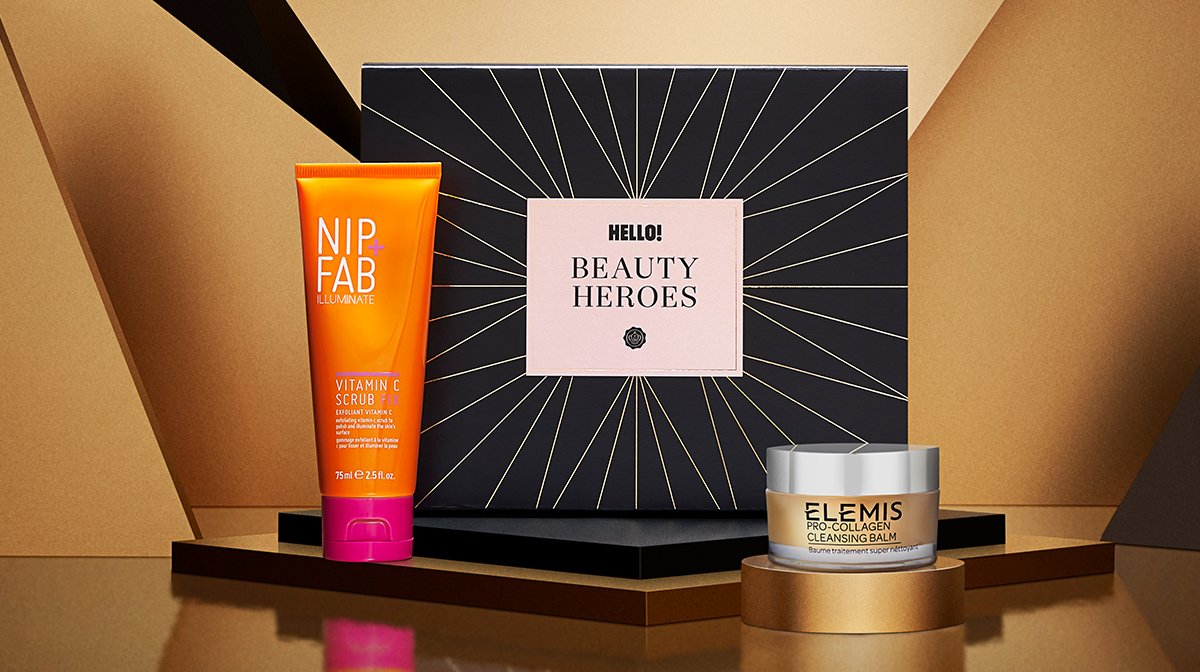 Nip + Fab Vitamin C Scrub Fix
Energising and illuminating, this exfoliating scrub is infused with Vitamin C, coffee seed extract and coconut oil to effectively cleanse, nourish and renew your skin! These key ingredients also aid in reducing the appearance of fine lines and wrinkles, and softening your complexion.
RRP £12.95* 
ELEMIS Pro-Collagen Cleansing Balm
This nourishing cleansing balm melts away makeup, daily pollutants and impurities for a soft and glowing complexion. Its unique blend of nine essential oils – including lavender, chamomile and eucalyptus – smells like heaven in a jar too, invigorating your senses as you massage this cleansing milk into your skin. Your complexion will be left feeling deeply cleansed, soothed and supremely soft.
Deluxe mini 20g worth £9.50. Full size 100ml RRP £44*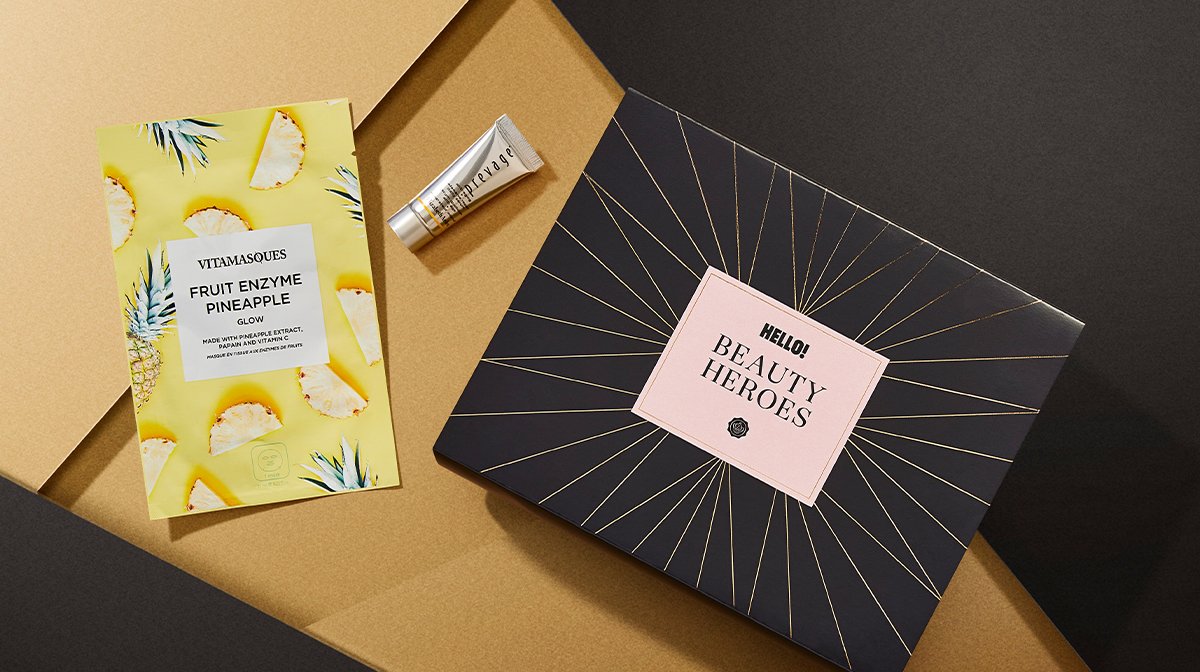 Vitamasques Fruit Enzyme Pineapple Glow Mask
Reinvigorate dull skin with the juicy blend of vitamin C, hyaluronic acid and pineapple extracts in this sheet mask. Boosting your skin's natural and dewy glow, your skin will look radiant and full of life almost immediately. Environmentally conscious too, this mask is made using natural plant-based cellulose that's biodegradable!
RRP £4.99* 
Elizabeth Arden Prevage Intensive Serum
A revolutionary skincare saviour for your face, neck and decollete. This intensive serum improves the appearance of fine lines and 'lifts' the look of skin, all whilst also working to protect against damage and other visible signs of ageing. Providing your skin with a daily dose of antioxidant protection, it's also proven to improve natural radiance!
Deluxe mini 5ml worth £30. Full size 30ml RRP £180*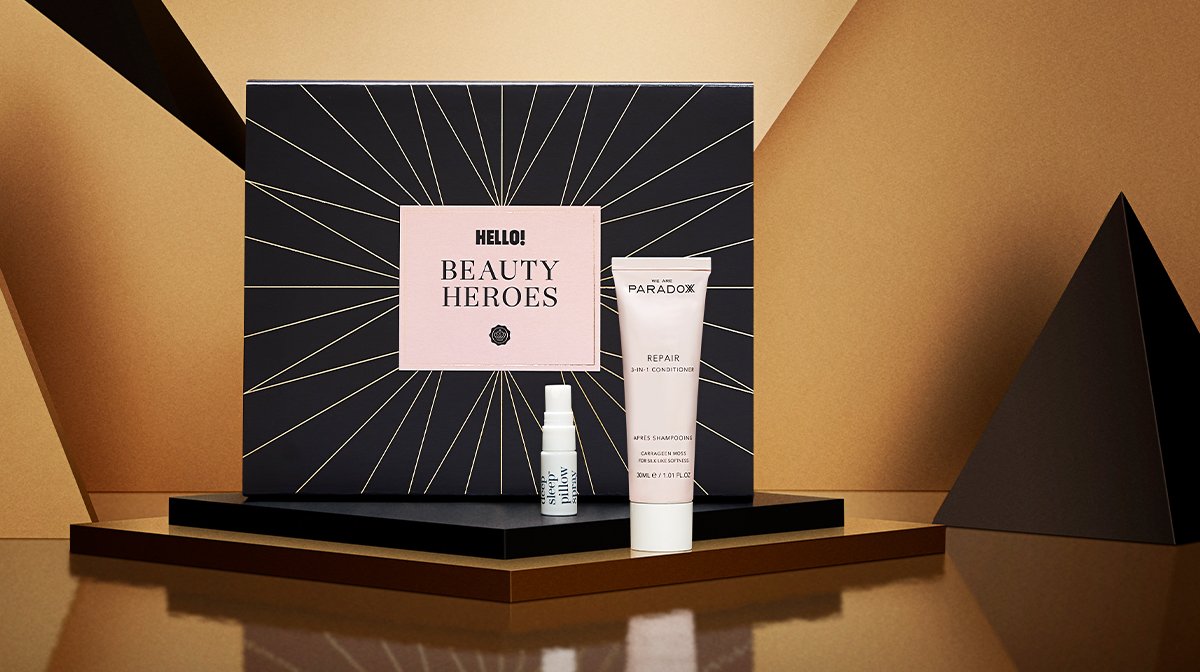 This Works Deep Sleep Pillow Spray
Proven to help you fall asleep faster and wake feeling more refreshed, your beauty sleep is about to get even more blissful! This award-winning, aromatherapeutic superblend of lavender, camomile and vetivert will calm both your mind and body, soothing you into a deep, restful sleep.
Deluxe mini 2.5ml worth £2.50.  Full size 75ml RRP £19.50* 
We Are Paradoxx Repair 3-In-1 Conditioner
This mind-blowing multi-tasker is your one stop shop for all your hair needs. Acting as a conditioner, leave-in treatment and finishing balm, your locks will be soft, repaired, glossy and frizz-free. Formulated using 95% natural ingredients, including Irish Carrageen Moss which helps condition and fortify your hair from root to tip.
Deluxe mini 30ml worth £7.50. Full size 250ml RRP £20*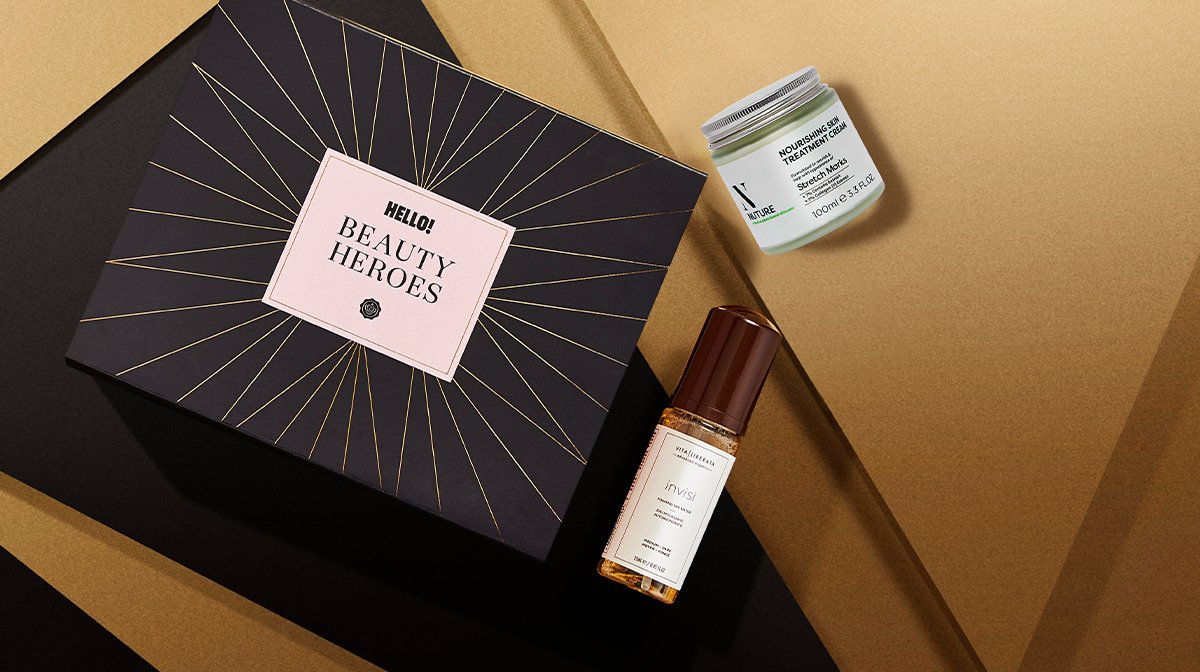 Nuture Nourishing Skin Treatment Cream
Expertly crafted with skin loving plant based actives, this luxurious cream hydrates the skin and helps improve the appearance of both old and new stretchmarks. Featuring ultra-nourishing shea butter and coconut oil, it also works to provide intense moisturisation and elasticity, while also helping to improve tone and texture.
RRP £12.99* 
Vita Liberata Invisi Foaming Tan Water
We can't get enough of this clear tanning mousse that allows for a natural tan with zero risk of transfer! Infused with organic botanicals to leave skin feeling super hydrated as well as perfectly tanned, your skin will be glowing golden in no time at all.
Deluxe mini 25ml worth £3.50. Full size 200ml RRP £25*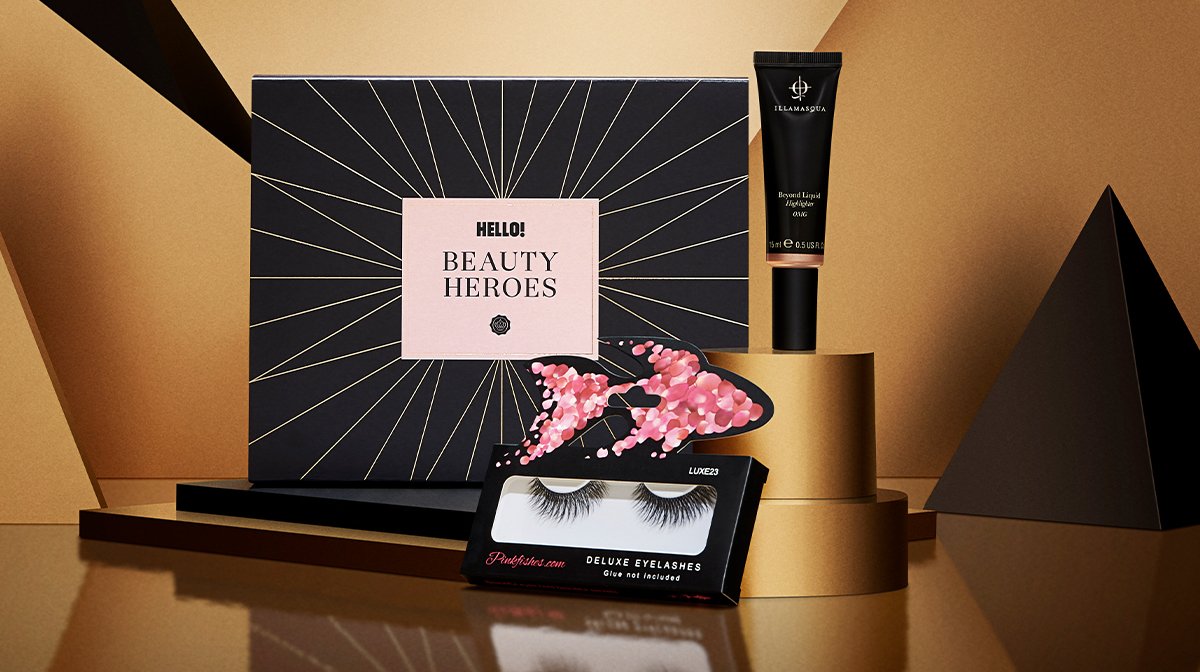 Illamasqua Beyond Liquid Highlighter (Lucky Dip!)
Add a splash of dazzling shine to your complexion wherever you go! Smooth and creamy, this makeup marvel can even be mixed with your favourite foundation for a striking, multi-dimensional sparkle. For an ethereal shimmer in seconds, simply apply to the high points of your face – eg. your cheekbones, Cupid's bow and brow bone – for added depth and definition. And there's a lucky dip of three shades on offer too!
RRP £18* 
Pinkfishes Deluxe Lashes (Lucky Dip!)
Vamp up your eye looks with these gorgeous luxe lashes! Guaranteed to have all eyes on you, these lashes are multi-layered, reusable and come with a clear band, making them perfect for styling with any makeup. There's a lucky dip of designs up for grabs with this product too – which will you receive?
RRP £2.50*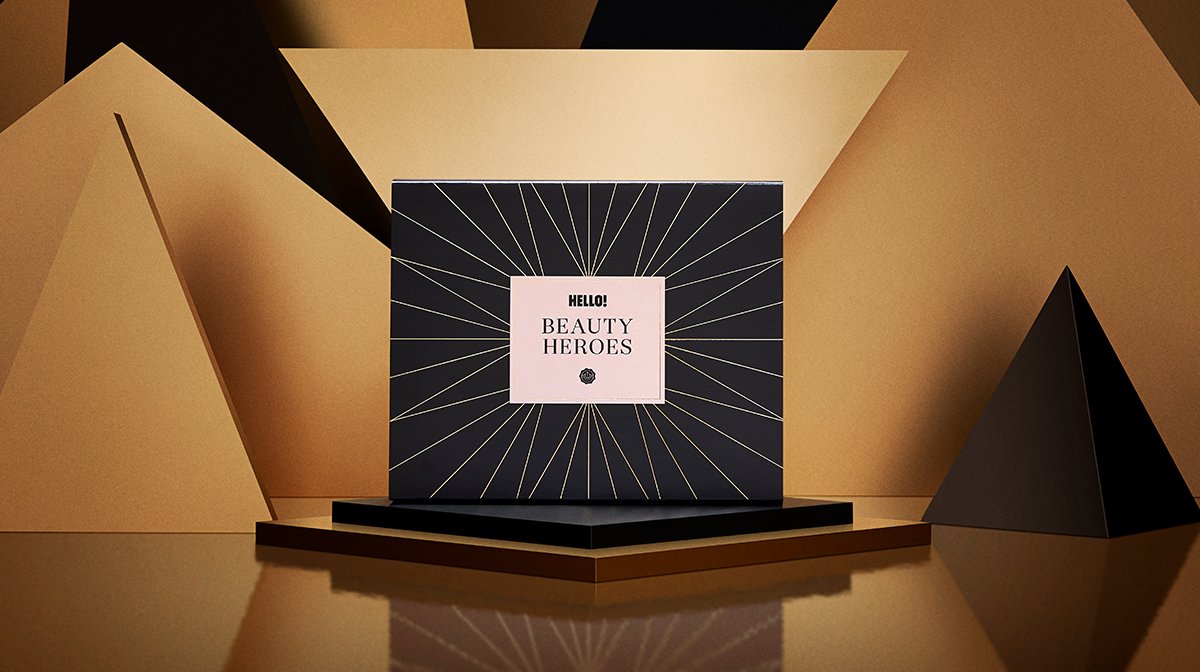 When Does The HELLO! Beauty Heroes Limited Edition Go On Sale?
The GLOSSYBOX x HELLO! Beauty Heroes Limited Edition goes on sale to subscribers on Sunday 5th December at 5pm. For this collab, subscribers will be able to use their priority access to buy this Limited Edition an incredible 19 hours before it goes on general sale! Non-subscribers will have to wait until 12pm on Monday 6th December to purchase theirs!
How Much Does Our Latest HELLO! Limited Edition Cost?
The HELLO! Beauty Heroes Limited Edition will cost £35 to both subscribers and non-subscribers. Don't forget though, if you've been saving up your Glossy Credit, you can use this to purchase and save!
Subscribe Today!
To get priority access to this Limited Edition, and to of course benefit from all other things Glossy, become a subscriber today! You'll start receiving our monthly boxes immediately… Always worth over £50 and packed with five beauty treats, you won't want to miss out!